Do you often get intimidated by woodworking? With all the tools available, the problem here is that many don't know what wood power tools to use. Woodworking has a variety of specialized tools for different tasks. Knowing which ones to pick is important to make woodworking easy and enjoyable. If you have no idea about power tools, this will definitely help you out.
Table Saw
While the other wood power tools here have been more portable, a table saw is going to be your first big purchase. Woodworking is never complete without a table saw as it serves as the focus of many tasks ahead. It's big, so you definitely have to consider the space in your home or workshop.
A table saw can deal with cutting various sizes of wood with efficiency and accuracy because of how stable it is. If you're planning to buy a table saw, you should look at the features that it has and it fits well within your budget.​
Circular Saw
Some people may think that a circular saw is more fit to carpentry than delicate woodworking, I beg to disagree. Among wood power tools, a circular saw's cutting versatility can't be replaced. Its blades are strong enough to cut through materials like plywood and fiberglass.
It's also a good alternative over buying a table saw if you don't have space at home or if you're on a budget. A circular saw should be the first wood power tool that you buy since it will be useful right off the bat. Check out safety tips on circular saws and other power tools here: doityourself​
Compound Miter Saw
A compound miter saw is another big power tool purchase when it comes to woodwork. It's a wood power tool used to make compound-angled cuts that serve as the ends of wood. Compared to the basic power saws, the compound miter saw is powerful enough to cut through most materials with ease.
With its accuracy, it also serves as a training tool for using a circular hand saw. Consider your budget in looking for a compound miter saw as some companies put up lower prices but separate features that should be built-in already.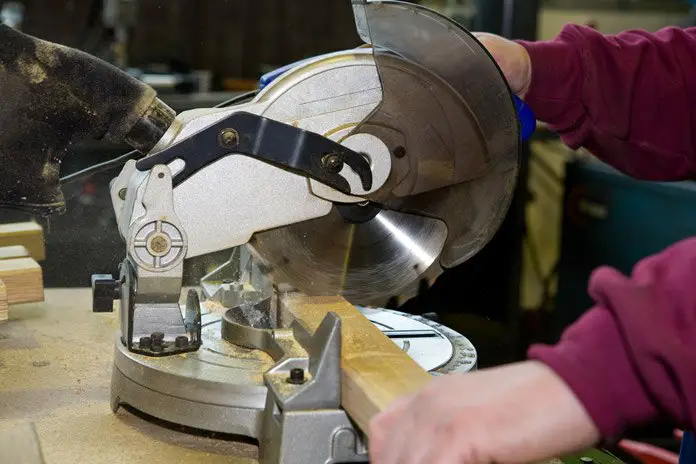 Wood Router
A wood router is regarded as the most versatile wood power tool in the world. You can do a lot such as cutting grooves on wood, making decorative finishes, trim wood flat, cut inlays, drill clean holes, and shape wood to a variety of forms. There are two types of wood router – a fixed-base router and a plunge-base router.
A fixed-base router is less expensive than a plunge-base, but if you're planning on making plunge cuts, you better invest in a plunge wood router instead. If you're looking for high quality wood routers, check here: Victor Crafter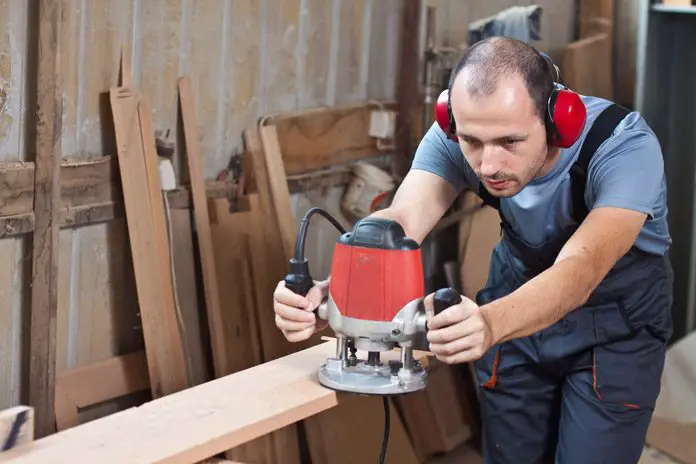 Power Scroll Saw
In terms of getting the finest cuts on wood, there's nothing better than a power scroll saw. This is used for putting more intricate details on woodwork that serve as design. It's more accurate than a jigsaw and has a delicate feel to apply gentle decorations on wood. If you're planning on wood design, a power scroll saw is your tool of trade.
Power Drill
A power drill is one of the basic tools in wood power tools. While a cordless power drill may be handy and portable, a corded power drill is more reliable. Corded power drills are also less expensive than cordless ones.
There are several options in choosing power drills like having a keyed or keyless chuck, the size of the chuck, a straight power drill, or a hammer power drill. Knowing the best corded drill that suits your needs is important so that you won't waste your money.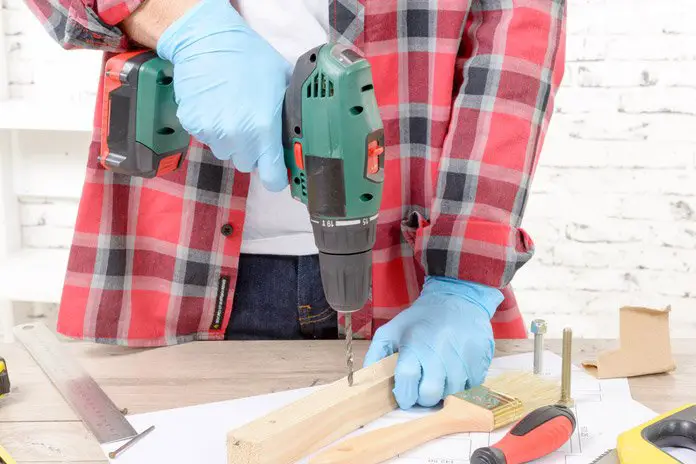 Jigsaw
A regular saw best for cutting in straight lines but don't do well in curves. But a jigsaw can do well in cutting curved and circular designs on wood. It's one of the most important wood power tools to have if you want to design and craft wood with finesse. It feels lightweight and comfortable to hold, making it easy to use for beginners.
Jigsaws also come with a convenient blade-change system if you want to make different cuts.
Drill Press
A drill press is a more stable version of your power drill. It's used to bore small or big holes more accurately than a power drill. You can also adjust the specific depth of the drill, so you don't have to worry about drilling too much.
Professional woodworkers prefer a drill press over a power drill since it's more efficient and less tiring to operate. It's also powerful enough to drill straight through steel.
Power Jointer
While most woodwork power tools deal with cutting wood, a power jointer is used to straighten and align twisted or bent wood flat. It's a great tool if you want to reuse wood that's partially damaged.
Paired along with other power tools, it's a good addition to your equipment in dealing with woodwork. If you're into making wooden furniture or home renovation with wood, a power jointer is a must. Take note that it's also a big purchase like a table saw, so consider your budget first.
Random Orbital Sander
A random orbital sander is used to apply finishing touches and smoothen wood. Among wood power tools, it's an easy to use tool that makes basic woodwork look better. Orbital sanders use a hook-and-loop system to fasten the sanding disks.
Compared to palm sanders, these come as a bit more expensive and use a random sanding motion to prevent any sanding marks and making a cleaner work. If you want to know how to refinish wooden furniture, check it here: DIY Network
Conclusion
There are several wood power tools that you can choose from. Each of them has their own specific use and knowing which one is fit for the job is important. Now that you know the most essential tools in woodwork, it's time that you go and pick out the right tools for you.​
Thanks for reading!​