Home improvement and remodeling continue to expand despite the COVID 19 pandemic. According to a Harvard University Joint Center for Housing Studies report, the market peaked at 281 Billion in 2021 in the US and is expected to rise in 2022.
Remodeling your home can be an expensive project but seamless with good planning. Professionals will advise you to identify the biggest change at a minimal cost with attractive results. Answering this will help you set your priorities right to ensure you facelift your home with minimum stress.
Below is your ultimate home improvement guide for 2022.
5 Steps To a Successful Home Improvement
Whether your home improvement project is small-scale or large-scale, follow the steps below.
1. Plan
Planning should be the first step in any home design. This process entails assessing your current home status and determining the improvements depending on your needs.
Closely examining the interior and exterior is ideal for knowing what changes you need. After that, you can plan on when to undertake the repairs and how long the project should last.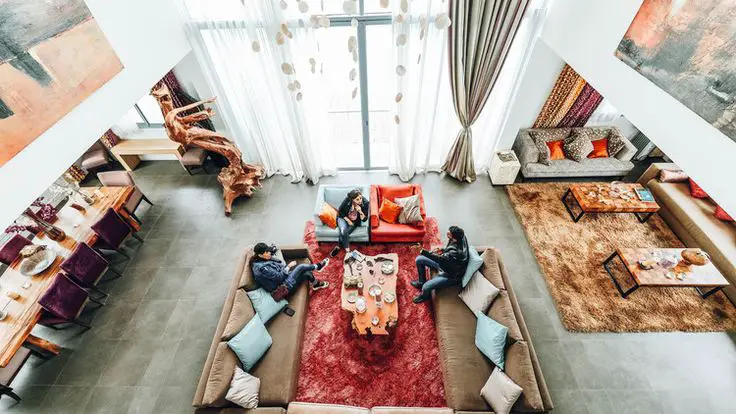 2. Budget
Drafting a budget is the next step after establishing the state of your home. Home remodeling in 2022 may stretch your budget given the price escalations of raw materials from inflation. Also, with many people remodeling their homes, the demand for contractors is high, hence their charges.
Budgeting ensures you have consistent financing for your project up to the end. Depending on your home design, your remodeling could be a major project requiring additional financing from financial institutions or your pension, requiring you to plan. After settling on a budget, work on the costs to ensure you do not exceed your financial limits.
3. Home Design
Designing your home should be the next step. If you are doing a basic remodel, you can draft the design, but consider a contractor for a detailed design.
When sourcing a contractor, consider referrals and if you do not have any, meet a few first for the quotations before settling on the one to do the job for you. Working with professionals is advantageous in terms of time and quality results.
4. Start Renovation
Once you are done with budgeting and have a contractor in place, you are set to start your home improvement. You should appreciate that parts of your house may be inaccessible during the project, impacting your routine. Hence, talk to your contractors for alternative arrangements such as a temporary kitchen or storage.
5. Final Touches
After the major construction is complete, your next task will be decorating your space to make it homely. You should choose your décor wisely depending on the mood you want to set for anyone entering your space.
Home Improvement Ideas For 2022
Understanding strategic home improvement in 2022 is necessary to channel your funds to a profitable investment. Among the home improvement ideas you should consider are:
New Flooring
Home improvement projects should add value to your home in case of a future sale. One of the ways to achieve this is by renovating your flooring. For instance, hardwood flooring has been gaining popularity in recent years, with such homes selling up to 2.5% more.
Home Office Redesign
The shift from office to remote working had most people struggling to find a suitable space. With some people returning to the office, hybrid job schedules still demand you to have a home office space, and investing in one is worthwhile.
Wellness and Sustainability Home Designs
Homeowners are shifting focus to wellness and incorporating this in their home designs. Thus, you can consider a flexible space, smart features, and outdoor living for your home improvement project. Installing disaster preparedness accessories in your home is also a good investment.
Bathroom Remodeling
If you have a big family, privacy can be an issue as you spend more time with your family members. Increasing your bathroom space can solve this problem to some extent. Consider a luxurious but practical change comprising built-in cabinets and storage units, better lighting, and sturdy locks to give you peace of mind as you enjoy your shower.
Outdoor Space
Finally, the pandemic added meaning to the outdoor space as the only way to make interactions possible was in such spaces. Social distancing further contributed to the demand for these spaces, and this trend will likely go up in 2022. Focusing on this space improvement will give you an advantage.
Read more:
4 Custom Architectural Design Features For Your Home
The Ultimate Guide To Cleaning Your House Inside And Out
Further Watching:
Bottomline
Home improvements are vital at some point while owning a home. While you will settle for an improvement depending on your home's current quality and standard, factoring in external influences such as pandemics and disasters is also necessary.
Upon settling for an improvement, you should do proper planning and budgeting depending on the time set for the project. If you are working on a budget, DIY options and family labor will help you achieve the results, but this will work for less complex projects. On the other hand, if you want quality and speed, consider hiring a contractor